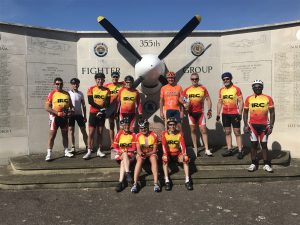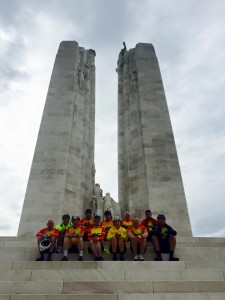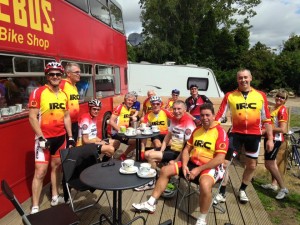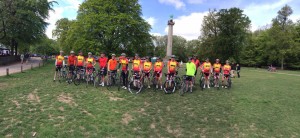 Top
turnout at May 17th's ride to Ashridge Park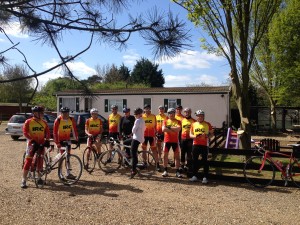 Club Rides
| | | | |
| --- | --- | --- | --- |
| Date | Destination | Start Point | Time |
| 22/10/2017 | Emilys Whitwel(E,M) | Barton Library | 9:00am |
| 29/10/2017 | Cooks wharf Cheddington(E,M) | Houghton Regis Church | 9:00am |
| 05/11/2017 | NO CLUB RUN CYCLO CROSS EVENT | | |
| 12/11/2017 | 94 Coffee Shop Waddesden(M,H) | Houghton Regis Church | 9:00am |
| 19/11/2017 | Blossom Cafe Willington(M) | Barton Library | 9:00am |
| 26/11/2017 | Lady Grey Tea Room Wendover(M/H) | Houghton Regis Church | 9:00am |
Summary
Summer is just about over and the clocks change at the end of October.
Please note normally after the clocks change we revert back to 9.30am start but this year I am keeping the start time to 9.00am until at least the end of November unless we have any severe frosts. Also it is that time of year when YES you will need mudgaurds.
The letters in brackets show if the ride is an easy or harder ride, an easy one (E) suitable for new and experienced riders (M) for moderate ride distance 22-26 miles to venue but not too hilly and (H) for harder ie longer distance 25+ or hillier ride. Let me know what you think!
We meet at alternate venues every week as listed above, one week at Barton Library and the following week at All Saints Church Houghton Regis giving Icknield Road Club two very different areas to explore the countryside from the villages of Ivinghoe and Weedon to Hinxworth and Ashwell.
You will need mudgaurds for the winter months and lights in case of fog or poor conditions Dont forget your spare innertubes and pump for the ride and a little money for the coffee stop
If you are new to the area or new to cycling why not come and give it a go and come and join us on a Sunday morning.
If you have any queries about the club runs and need more information please contact
Nigel Cole
at nigelpcole@hotmail.co.uk
Cycling Club Based in Flitwick, Ampthill, Luton and Bedfordshire