Club Clothing
The latest order is here. Please look on the clothing page for prices and come and collect as soon as possible Tuesday at the club night. Alternatively, contact Tim Davies, to arrange your collection, if you have any questions or change of mind. We now have stock of most items.
Club Time Trial League
All the results are up to date. This has been a very successful season so far, with regular attendance of  over 30. You are advised to use a rear light, and are strongly recommended to wear an approved helmet. Register from 18.30 approx at the Culcheth Centre, Redborne Upper School (south site), MK45 2NU. Ample parking is available on site. We look forward to seeing you there.
Open 100 Mile TT
Thanks so much to all the marshals and helper who made the event a success once again. It was a pleasure to organise such a willing band of friends. If there are any photos anyone would care to send me I'll open up a gallery.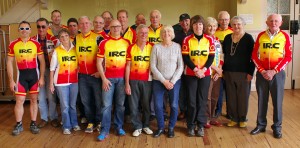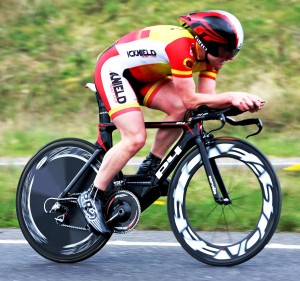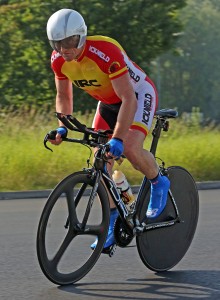 Facebook
We now have over 100 on our  Facebook Group its very busy. Any comments or messages you want to make quickly or exchanges you can use that. Try it. FACEBOOK ICKNIELD GROUP
Interclub Events
Go to the Events Diary page to view online.
Introduction
We are a cycling club based in Ampthill & Mid-Bedfordshire of about 120 members.
The club is involved in time trialling, cyclo-cross, road and track racing, social activities, youth hostelling weekend. We provide on and off-road activities under the supervision of experienced cyclists and qualified coaches and work with local schools to deliver British Cycling Go-Ride cycling activities. If you want to ride with an experienced yet sociable band of riders, who will still wait for you if you puncture, then ride with the Icknield. Come along to one of our Tuesday evening club nights or turn up at a club run to find out more. We welcome new members whether experienced or new to the sport of cycling. The Club room at
Redborne Upper School
in Ampthill provides us all with a base to meet up and chat about cycling or organise forthcoming trips or events. Its also our base for our Tuesday evening time trial series.
We are a Go Ride Club. Find out what it's about and how you can take part  Also, Icknield Road Club members can get Free British Cycling Membership. Ask our BC Secretary for information.
Sportive
Our inaugural club sportive was on Saturday May 3rd, with over 100 riders. We hope to repeat it next year. . It was a great success. Well done to Nigel Cole for organising it so quickly.