We are a cycling club based in Ampthill and Luton, Bedfordshire of about 120 members. The club is involved in time trialling, cyclo-cross, road and track racing, social activities, youth hostelling weekends and other events. We provide on and off-road activities under the supervision of experienced cyclists and qualified coaches and work with local schools to deliver Go-Ride cycling activities following the British Cycling plan. If you want to ride with an experienced yet sociable band of riders, who will still wait for you if you puncture, then ride with the Icknield. Come along to one of our Tuesday evening club nights or turn up at a club run to find out more. We welcome new members whether experienced or new to the sport of cycling. The Club room at Redborne Upper School in Ampthill provides opportunities for indoor training under the supervision of our qualified coaches whilst the club time trial courses which we use from April are just 5 minutes ride away.
We are a Go Ride Club. Find out what it's about and how you can take part Also, Icknield Road Club members can get Free British Cycling Membership. Ask our BC Secretary for information.
Racing
The first of the 2013 interclub events is SATURDAY 20th April 2013, 2pm Marston Mortaine on the F15 Brogborough course. Register you intention to ride by contacting Peter Jones.
The 2nd club time trial Tuesday 16th April at 7pm. Don't forget your compulsory light and helmet.
The hilly 30km TT went off in excellent weather conditions. Cold and dry made for fast riding. Results to follow soon.
Here are some photos. by Hillary Jones.
Coming up soon on June 2nd is the IRC Open 100 mile time trial. A message to all clubmembers - I need your support as we need around 25 people to help marshall and help out doing various jobs. If you're available, please contact Tim.
The event can be entered now via the online entry system on the CTT website.
80th Birthday Celebrations
This year is the 80th anniversary of the Icknield RC. Were planning a couple of events, one on June 8th and the other – the club lunch 30th November. CLICK HERE to link to the page.
On Saturday 20th April Bedfordshire Roads CC are celebrating their 90th year with a Hog Roast and Ceildh at Cardington Village Hall £15 including food and entertainments. Some of us are going to help them celebrate. You can book a place here. on their book to ride system.
Browser Compatibility
This website does not work properly with Explorer 8. Explorer 9, Firefox and Chrome are fine.
Club Clothing
Next clothing order deadline 16th April 2013. We will again offer a significant discount on list prices in the Endura custom range 2013. 30% off tops and 15% off shorts and leggings. This offer will NOT continue so please get your order to Tim as soon as possible.
As you may already know we have chosen Endura to supply our clothing & it is now here. You can see examples of it being worn in the current riders section. Come to the clubroom and collect. Please contact Tim Davies to find out how you can get yours. We still have an assortment of spare items left over, so if you've not ordered don't worry, you are most likely to be in luck. First come – first served!
Also we've redesigned out kit, similar but subtly different. Major Credit to Tom Neill for doing this! You can look at this on our facebook group – link just below.
Oli in action Good Friday 29th March in the Welwyn Hilly time trial: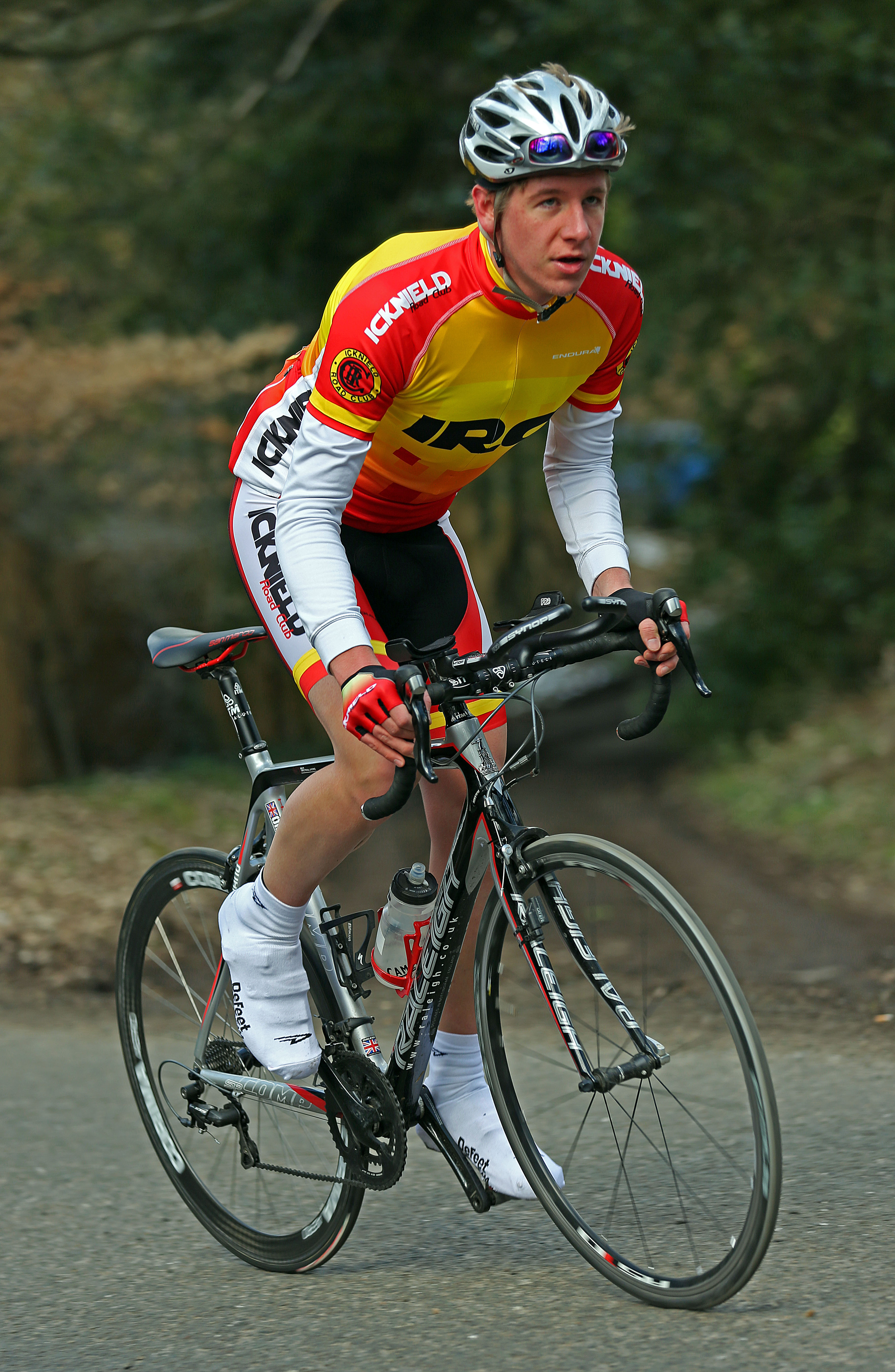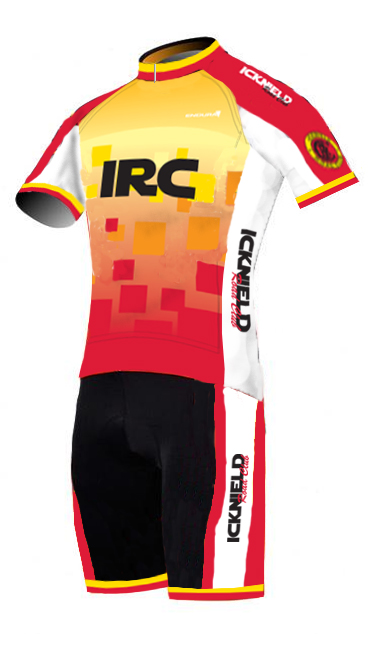 Club Kit Design
Annual General Meeting
29th January 2013, the Culcheth Centre, Redborne Upper School, Ampthill.
Turnout was good. A full committee was elected and a number of important decision taken. These are:
The wearing of a helmet and rear light are now compulsory in club time trials, precise details to be finalised.
This year is the 80th Anniversary, the committee are in the process of deciding how this event will be celebrated, a club lunch on the 30th November is the plan.
Tim Davies 5/2/13
Facebook
We now have 50 on our Facebook Group. Any comments or messages you want to make quickly or exchanges you can use that.
Try it. FACEBOOK ICKNIELD GROUP