Introduction
We are a cycling club based in Ampthill & Mid-Bedfordshire of about 120 members.
The club is involved in time trialling, cyclo-cross, road and track racing, social activities, youth hostelling weekend. We provide on and off-road activities under the supervision of experienced cyclists and qualified coaches and work with local schools to deliver British Cycling Go-Ride cycling activities. If you want to ride with an experienced yet sociable band of riders, who will still wait for you if you puncture, then ride with the Icknield. Come along to one of our Tuesday evening club nights or turn up at a club run to find out more. We welcome new members whether experienced or new to the sport of cycling.The Club room at
Redborne Upper School
in Ampthill provides us all with a base to meet up and chat about cycling or organise forthcoming trips or events. Its also our base for our Tuesday evening time trial series.
We are a Go Ride Club. Find out what it's about and how you can take part. Also, Icknield Road Club members can get Free British Cycling Membership. Ask our BC Secretary Ray Morgan for information about this.
Derby Velodrome Track Day
Derby Velodrome Day – Anna and Harry are organising the next trip to the Derby Velodrome from 3pm to 6pm on the 23rd of October 2016. The event includes 3 hours of coached track time with 2 coaches. FREE lunch, bike, helmet, shoe & glove hire. Prizes for the top 3 female & male winners.
…
Bottled water & Team photo.
All for only £34 each!!! We need 42 riders to break even and there needs to be a maximum of 48 riders. . Cyclocross
Shuttleworth College, Old Warden has been confirmed as the venue for the IRC Cyclocross event on the 6th of May.
TT Evening League / Opens / Sportive Meeting
There shall be a meeting organised for some time in October, relating to all matters regarding racing, the sportive, etc that is open to all club members. All are encouraged to attend as it shall help to dictate the direction of the future of the club.
ABF Charity Ride –  4th September
http://www.soldierscharityride.co.uk/
Jacqui Sage-Passant who organises the challenging Soldiers Charity ride has been a great supporter of the IRC sportive over the last few years. Last year there were more IRC riders at the ABF ride than from any other club and we shall be using the event as our club ride on the 4th of September again this year.
New Club Record!!!
A new womens Icknield Road Club record for 30 miles was created on the 26th of June 2016 of 5:02:33 at the Inter Club TT organised by the Hitchin Nomads. Judy Reid – 1:32:28, Su-Anne Bullock – 1:43:49 & Christine Tovey – 1:46:16. Well done ladies.
Upcoming Events
The Charity 10 mile time trial is on Saturday September 3rd. The course is the F11 at Aston Clinton. So far only 27 entries for this super fast course. Take me to the right page:
HERE
.
A BIG thankyou for the the Sportive
Thankyou for your support again for this years Sportive back in May 2016 This year we have managed to raise £6322.00 for the East Anglian Air Ambulance and the helicopter was able to land and stayed with us for a few hours enabling everyone to meet the crew and doctors on board . We had various craft stalls and fairground rides including mini Go Carts and Bouncy Castles as well as a British Cycling Go Ride where the younger riders could practice their skills around a track. This year we also had 3 Live Bands including a Jazz Band and Salsa band from Redborne School and a local Rhythm and Blues Band with our very own Paul Taylor on drums.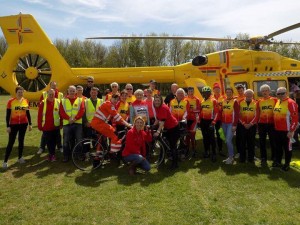 Track Racing
Check out Anna's interview with BBC London at the Lea Valley Velodrome.
BBC London Interview
Facebook
We now have over 100 on our  Facebook Group, its very busy! Any comments or messages you want to make quickly or exchanges you can use that. Try it. 
FACEBOOK ICKNIELD GROUP
Club Clothing
The date I have for delivery from Endura is 11th August 2016. This time you must pay in full to take items, as it gets untidy keeping track of so many orders, part payments and IOUs. Prices will be finalised next week and put on the website in the clothing page. Old stock is now held with me, but from September will be safely back with Tom at
Flitwick Cycleworx
. Please go to his shop to pick up your items. The list of stock is accessible through the clothing page.
Trip to the Olympic Velodrome
Young members trip to the track, and to meet Pro Cycle Team Movistar rider Alex Dowsett.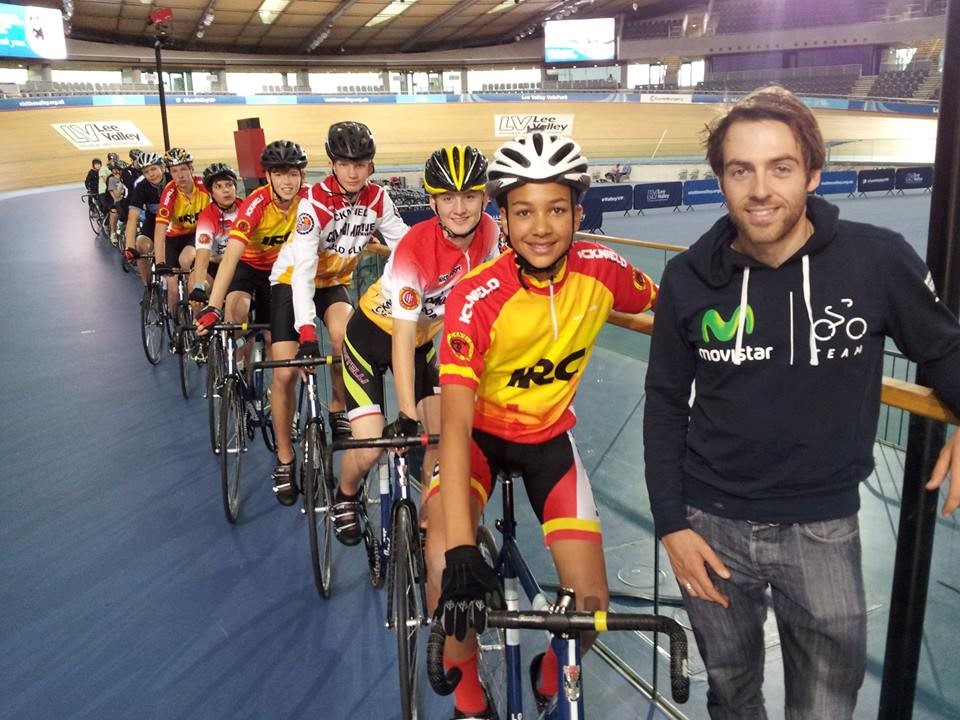 Fame at Last
Here you see Cav getting Roy's autograph.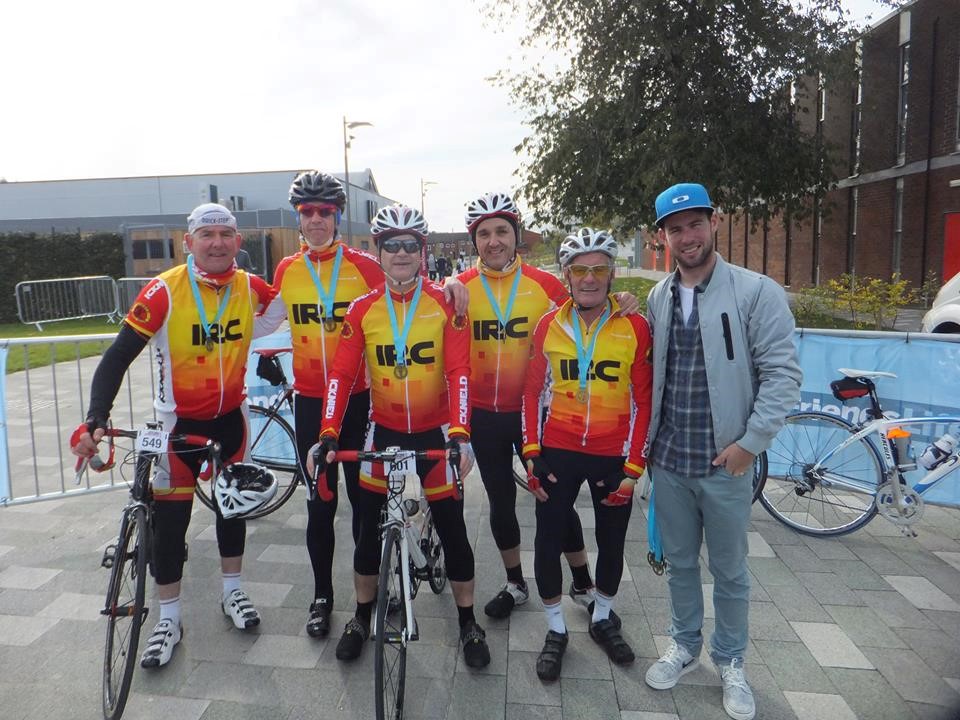 Chute! at Carrefour de l'abre
Seems that the IRC had a bit of trouble at the Carrefour de l'abre during the Roubaix trip. Hope the team car got to you all quickly, replaced your wheels and got the plasters out.